TALENT CENTER
//////////////////////////////
Green Technology Creates The Future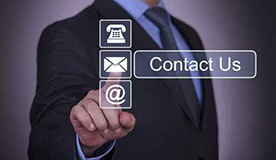 Chengdu Ruichang Instrument Manufacturing Co., Ltd.
Address: Longtan Industrial Park, Chenghua District, Chengdu, Sichuan Province
Phone:028-8341 8055
Mobile:138 8098 8087/Mr. Guo
Zip:610051
Chengdu Ruichang Instrument Manufacturing Co., Ltd. is looking for distributors across the country
Chengdu Ruichang Instrument Manufacturing Co., Ltd. is a modern high-tech enterprise integrating R&D, manufacturing, sales and service of biochemical laboratory instruments and agricultural instruments. Products are widely used in bio-pharmaceutical, food and chemical, agriculture, forestry, animal husbandry, medical and health industries.
Since its inception, the company has focused on product quality and technological innovation, adopting advanced design concepts, and integrating "quality and innovation" into every component of the product to provide users with high-quality products. The company strictly implements the ISO9001, ISO14001, OHSAS18001 international system certification standards, and implements the TQM system within the company. The products have been highly trusted and endorsed by customers.
We will continue to carry forward the spirit of scientific and technological innovation, and provide customers with professional services in the spirit of "quality first, service first, value first". The company is located in Chengdu, a country with a long history, beautiful scenery and pleasant climate. Welcome users from all walks of life to visit and guide, look forward to working with you to create brilliant!
Manufacturers or individuals who are interested in product agents are welcome to contact us by phone or email. We warmly welcome you to join us!
Job Functions: Channel / Distribution
Job Description: Recruit dealers, agents of sales company products, have a huge profit.
The basic conditions that a dealer should have:
(1) A business place with commercial credit and a fixed comparative standard;
(2) Have good sales channels and channels, have certain marketing ability, be able to undertake a regional marketing task and maintain good channel relationships;
(3) Accepting the authorization of the company and strictly complying with the relevant agency policies and regulations of the company, and exclusively distributing the products and services of the company within the designated areas of the company;
(4) Perfect pre-sales and after-sales support and market protection policies.
After mutual inspection and negotiation, the two parties can sign an exclusive distribution contract and form an agency relationship. The company will provide free training for dealers, as well as display machines, brochures, advertisements, etc., to lay a good foundation for dealers while reducing the economic burden.
Contact information:
Interested parties please send your resume, recent photo, ID card copy, etc. to: cdrc888@163.com
Resume mailing address: No. 88, Section 3, Jianshe North Road, Chenghua District, Chengdu, Sichuan Province
Contact number: 028-6667 6932
Contact: Ms. Wang