TALENT CENTER
//////////////////////////////
Green Technology Creates The Future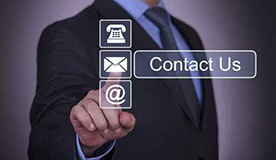 Chengdu Ruichang Instrument Manufacturing Co., Ltd.
Address: Longtan Industrial Park, Chenghua District, Chengdu, Sichuan Province
Phone:028-8341 8055
Mobile:138 8098 8087/Mr. Guo
Zip:610051
Chengdu Ruichang Instrument Manufacturing Co., Ltd. is looking for sales engineers in all provinces (regional manager, sales general manager)
Chengdu Ruichang Instrument Manufacturing Co., Ltd. is a modern high-tech enterprise integrating R&D, manufacturing, sales and service of biochemical laboratory instruments and agricultural instruments. Products are widely used in bio-pharmaceutical, food and chemical, agriculture, forestry, animal husbandry, medical and health industries.
Since its inception, the company has focused on product quality and technological innovation, adopting advanced design concepts, and integrating "quality and innovation" into every component of the product to provide users with high-quality products. The company strictly implements the ISO9001, ISO14001, OHSAS18001 international system certification standards, and implements the TQM system within the company. The products have been highly trusted and endorsed by customers.
We will continue to carry forward the spirit of scientific and technological innovation, and provide customers with professional services in the spirit of "quality first, service first, value first". The company is located in Chengdu, a country with a long history, beautiful scenery and pleasant climate. Welcome users from all walks of life to visit and guide, look forward to working with you to create brilliant!
Due to the needs of the company's rapid and in-depth development, we are looking for talents, developing together with the company, and demonstrating talents on a new stage.
Job Title: Sales Engineer (Regional Manager)
Recruitment number: 4
Work location: Northeast, Northwest, South China, East China
description of job:
Responsible for the sales of related products of the company in the responsible area
Application requirements:
1. College degree or above (excellent conditions, academic qualifications can be relaxed), with 3 years and above sales experience in the same industry;
2. Familiar with relevant industry backgrounds such as biology, medicine, pharmacy, agriculture, universities and research institutes;
3, with independent customers and dealers to develop capabilities, good public relations capabilities, organizational management and negotiation capabilities, a strong sense of professionalism and good professional quality, very pioneering spirit;
4. Responsible for the development, relationship maintenance and good communication of customers in the region, able to withstand strong work pressure. In the first year, there will be a 6-8 month business trip within the jurisdiction, and the remaining months will be in the Chengdu factory to learn about product installation, commissioning and maintenance. ;
5. Each province in the region has a certain number of channel customers, and has consistently excellent performance and personnel development experience;
6, work rigorous, have a strong sense of learning and teamwork spirit;
7. Those who have permanent willingness to work in Beijing, Shanghai, Guangzhou, Chengdu, Shenyang, Jinan, Zhengzhou, Xi'an, Wuhan, Hangzhou, Changsha, etc. are preferred.
Treatment:
1, the basic salary + generous commission
2, meal supplement + five insurance + travel subsidies
3. Provide perfect training and broad development space
Sales manager
description of job:
Responsible for the management, operation, team formation, etc. of the company's sales staff.
1. Assist the general manager in formulating the market operation strategy, responsible for short-term and long-term corporate decisions and strategies in its functional areas, which have an important impact on the company's medium and long-term goals;
2. Responsible for the company's business development and sales operations, and can strongly transform the plan into results;
3. Set sales targets, sales models, sales strategies, sales budgets and rewards plans;
4. Establish and manage sales teams, standardize sales processes, and complete sales targets;
5. Analyze the market potential, sales data and expenses of new and original distribution systems or sales channels, and calculate the profit and loss situation;
6, I am also responsible for sales in a certain area, take the lead, and focus on maintaining and improving the company's market competitiveness.
job requirements:
1. Bachelor degree or above, with relevant experience in laboratory and instrumentation, agricultural equipment, chemical equipment and other related professional learning and training;
2, more than 5 years relevant industry experience, more than 3 years of equipment sales or project sales management experience;
3, excellent team building experience, team management ability, good at coordinating the work of the marketing team;
4, have a keen market awareness, resilience, leadership and the ability to independently develop the market, learning can
Strong; logical and good language skills;
5, has a strong enterprising spirit, energetic, healthy, optimistic and open-minded, full of pioneering spirit.
Interested parties please send your resume, recent photo, ID card copy, etc. to: cdrc888@163.com
Resume mailing address: No. 88, Section 3, Jianshe North Road, Chenghua District, Chengdu, Sichuan Province
Tel: 028-6667 6932 Contact: Ms. Wang
Chengdu Ruichang Instrument Manufacturing Co., Ltd.